From recovery to administration: A day of two halves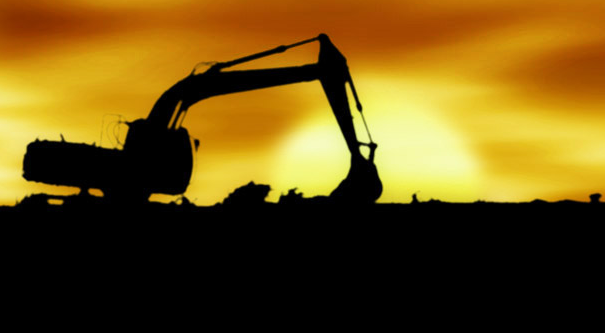 Rebecca Kincade investigates how the construction industry can hit the headlines twice in one day with two starkly conflicting reports. 
Earlier today we released figures from the RICS Construction Market Survey, hailing the continued recovery of the building sector in the final quarter of 2013. Less than five hours later and Mivan, one of Northern Ireland's largest construction companies, has been placed into administration.
So what is going on in the background to produce such a mixed picture for the industry?
According to the RICS, local chartered surveyors contributing to their study reported a rise in workloads in the three months to the end of December, marking the second consecutive quarter of growth.
Despite this improvement, Northern Ireland continues to lag behind the rest of the UK.
Torn apart
Last month NI Business Now spoke to Stephen Kane, Managing Director of Ridgeway, a leading supplier of access and work at height products and specialist metal mesh and building products to the construction, engineering and renewable sectors. He said:
"I think there is a growing momentum, but we have still to see the results to prove it. The local industry has been torn apart over the last six years, especially at the professional, supplier and subcontractor levels, resulting in a loss of key skills and experience. With fewer projects and sub-economic tendering activity, combined with late payments into the chain, confidence is very low and we are all still cautious to suggest this is finally over, albeit it feels like things are building from a low base which is the good news we have all been waiting for."
Mr Kane continued by saying businesses that want to rebuild revenue levels cannot sustain their own growth and recovery without a margin: "The public sector, in particular, must appreciate this point – lowest price does not necessarily give lowest lifetime cost or best value. Government spend has been very slow to release on key projects and frameworks and it is only in recent months that progress seems to have been made towards deal flow and red tape relaxation."
Evidence of improvement
Following this morning's announcement, RICS Northern Ireland construction spokesman, Jim Sammon, said: "In recent months, there has been evidence of improvement in the local economy, and the picture in the construction industry has been improving as well. However, this is growth from a low base, following a long period of contraction, and the key challenges for the sector locally remain. These include limited access to finance, constrained public sector demand and challenges with procurement and planning."
The announcement of recovery this morning came with a tentative undertone that, while the situation is improving, there are companies still feeling the front line effects of the economic downturn.
As if his point required further confirmation, just hours later came the hefty fall of a construction giant.
On the cards
Mivan work on specialist contracting projects around the world and employ 289 people. With offices in the UK, Romania, Russia, North Africa and USA, their headquarters are based in Antrim. From cruise ships to high end commercial fit outs, they had developed a reputation for quality, innovation and creativity.
The local housing crash had little impact on Mivan. They had just one major site in Comber at that time. According to BBC News, massive losses on projects in Romania forced a restructuring of the business in 2012 and, late last year, talks with Lagan Group Holdings about a possible takeover deal ended without agreement. For many in the industry, the announcement today has been on the cards since then.
Of course, stories of optimism, recovery and growth are important for our local economy. The last few years have shown us all too well how vital the construction sector is. However, these stories should be viewed in a measured light, tempered by the moderate tones and quiet suggestions still coming through that this is an industry that hasn't found its way out of the woods just yet.